Legal Services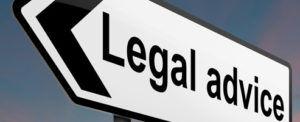 As a Business Owner, Have You Ever:
Signed a contract or document you had not fully read or understood?
Had difficulty-collecting money from customers?
Wanted to have a resource for ANY business or legal question?
Curious as to the real advantages of Incorporating?
If you answered yes to any of these questions, we can help
Our Legal Resource Team can assist you, the small business owner in incorporating your business, obtaining growth financing, and preparing your business for sale or assisting you in the purchase of another business.
In addition, the legal teams and resources at ACI specialize in the estate planning needs of business owners. They can help you with your wills and trusts as well as succession plans as your business changes hands between owners and/or between generations.
Entity Planning – To Inc. or Not to Inc.
The Legal Resource Team can assist you with choosing your company's structure-corporation, partnership or LLC- and establishing that structure, establishing business licenses and developing internal procedures and practices for:
Corporations. Formation and dissolution; capitalization; shareholder and buy-out agreements; general operating problems and record keeping; officer and director liability; acquisition and disposition of stock and assets; executive stock and compensation plans.
Limited Liability Companies and Partnerships. Formation and dissolution of limited liability companies, general partnerships, limited partnerships, syndicates, and joint ventures, with respect to business and real estate matters; tax and estate planning issues relating to family limited partnerships and family limited liability companies and, general operating problems concerning the above entities.
Get a Quote
---